My Blog
Posts for tag: dental anxiety
By Gallery Dental
August 30, 2018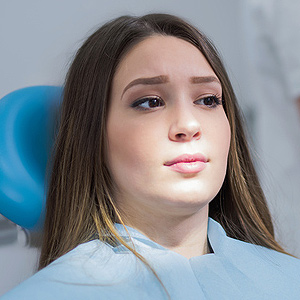 Dental anxiety is a common problem: it's estimated that one in two Americans admits to some level of nervousness about seeing the dentist. On the extreme side of this statistic about 15% of the population even avoid or postpone dental care because of it. While comedy shows routinely make fun of people's fear of the dentist, the consequences of not receiving needed dental care due to dental anxiety are no laughing matter.
Fortunately, visiting the dentist doesn't have to be a nerve-wracking, butterflies-in-the-stomach experience. Here are 3 ways to make sure your next visit is more pleasant.
The right dentist. Dental care is more than technical—it's also personal and relational. The most important element for reducing dental visit anxiety is a provider you're comfortable with and that you trust. It's especially important for high anxiety patients to find a dentist who also has compassion for how they feel and won't judge them—instead, working with them to find just the right combination of techniques and possible medications that encourage relaxation.
Oral sedation. For many people nervous about dental visits the answer could be prescribed sedation medication taken an hour or so before their appointment. Typically a mild sedative, the dose is just enough to help them relax. It's also often coupled with other methods like nitrous oxide or local anesthesia for a pain-free and unstressed experience.
IV sedation. For people with high levels of anxiety, it's often beneficial to increase the level of sedation. One of the best ways to do this is with an intravenous flow of medication that will place a person in a deeper state of relaxation. Although this method requires careful vital sign monitoring during the procedure, it's often the best way to calm patients with high anxiety so they can receive the dental care they need.
Working with your dentist, you can develop just the right mix of these and other methods for making your dental visits easier. No matter what your level of anxiety, you don't have to avoid the dentist nor needed dental care.
If you would like more information on reducing anxiety during dental visits, please contact us or schedule an appointment for a consultation. You can also learn more about this topic by reading the Dear Doctor magazine article "IV Sedation in Dentistry."
By Gallery Dental
May 24, 2015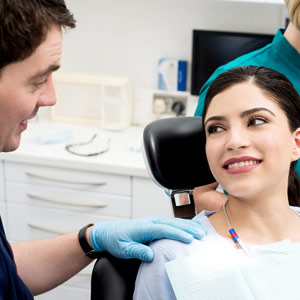 Although we've made great strides over the last century making dental visits more pleasant and comfortable, many people still feel a little apprehension about them at one time or another. For a few, though, this apprehension escalates into high anxiety — so high they may even avoid important dental treatment altogether.
If you have a significant phobia regarding dental visits and treatment, here are some things you can do to reduce your anxiety and feel more comfortable when you undergo treatment.
Let us know about your feelings of anxiety. We're conditioned by society to regard such fears as irrational or "silly," and so we tend to hide our negative emotions. Dentists, however, have been trained to work with fearful patients to reduce their anxiety levels. Being honest with us about your fears and nervousness is the first step to developing an anxiety-reducing strategy that will make your visits more pleasant.
Counteract bad experiences with good. For most people the fear they have during dental visits stems from earlier unpleasant experiences at the dentist. The fear can be so ingrained that simply trying to convince yourself or to be told "there's nothing to be afraid of" will have little to no effect. Instead, build a memory collection of positive and pleasant dental visit experiences that serve to counteract the unpleasant. To do this we might first get you acclimated to routine visits and then gradually transition to more invasive procedures. This may increase the normal time for dental treatment, but the reduction in anxiety is worth the extra time.
Consider sedation therapy. In addition to modifying your experiences, you may also benefit from sedation medications that reduce anxiety, especially in the early stages of treatment. Depending on your medical history and current status, we can prescribe a sedative for you to take an hour or so before your appointment to help you relax. We can also increase the level of anesthesia (from local to intravenous or gas anesthesia, for example) if your anxiety is especially acute.
Taking proactive steps to minimize dental visit anxiety will increase the probability that you'll obtain needed dental care. Your teeth and gums will be healthier for it.
If you would like more information on coping with dental visit anxiety, please contact us or schedule an appointment for a consultation. You can also learn more about this topic by reading the Dear Doctor magazine article "Overcoming Dental Fear & Anxiety."
By Gallery Dental
March 01, 2012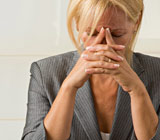 If you fear a visit to the dentist, you are not alone. Studies have shown that up to 75% of people surveyed have some fear of dental visits, and 10 to 15% fear the dentist so much that they avoid any dental treatment. This can have serious repercussions, leading to toothaches, infections, and loss of teeth. Poor oral health can even negatively affect your general state of health.
Here's the good news. Even people who are the most afraid of the dentist can learn to reduce their fear and feel calm and safe during a dental visit.
Dental fears develop when people have bad dental experiences. For many, the problem is a sense of loss of control. Sometimes, fears are based on stories people have heard or even movies they have seen.
The feeling of being afraid reinforces your fear. If you experience the rapid heartbeat, sweaty palms, tensed muscles, and other symptoms of fear while in the dentist chair, you are likely to remember these unpleasant feelings afterward and become even more fearful. In order to reverse this process, you need to begin to associate dental visits with good experiences and a sense of control. Here's how we can help you do this:
Know that you are not alone and we are here to help you.
Talk to us about your fears. We are sure to listen and not be judgmental. If you don't talk about it, you can't get over it.
We will start by doing things that cause only mild or no anxiety. We want each visit to be a good experience, so you are able to leave our office with a feeling that it was okay, and you can do it again.
Our goal is for you to overcome your fear. We will make this a priority and that priority is as important as "fixing your teeth." We will be happy to talk about the time and fees associated with your treatment so that you can overcome your fear and gain a sense of control of the situation.
It took a while for your fears to develop, so you should realize that it will also take a while to get over them. We will spend as much time as you need to get over your fears and will not rush you into doing anything for which you are not ready.
Contact us today to schedule an appointment to discuss your questions about any fears you may have. You can also learn more by reading the Dear Doctor magazine article "Overcoming Dental Fear & Anxiety."