My Blog
Posts for tag: dental injuries
By Gallery Dental
September 25, 2013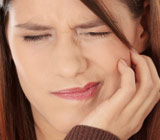 When you or a family member takes a traumatic hit to the mouth, what should you do? Besides immediate first aid, your next action will depend on the extent of damage to any teeth. What you do and when you do it may even determine whether an injured tooth is eventually saved or lost.
If a tooth has been completely knocked out, you have about five minutes to replace the tooth in the socket to give it the best chance of reattachment and long-term survival. While we can certainly perform this action in our office, getting to us within five minutes may not be possible. Fortunately, any person can perform this action on site (see the article linked below for basic instructions on replantation). If for some that's not possible, you should control bleeding at the tooth site with direct pressure, place the recovered tooth in milk or the patient's saliva, and see us as soon as possible.
If, however, the injured tooth has been obviously knocked out of line but not completely detached from its socket, you have a small cushion of time to seek dental treatment — but not much. For this degree of injury, you should see us within six hours of the incident. We will be able to determine the exact nature of the injury, and treat the condition by moving the teeth back into proper position and splinting them.
You have up to twelve hours for broken or chipped teeth still in their normal position. Try to locate and save any broken-off fragments — it may be possible to re-bond them to the teeth. Although it may not be as urgent as other situations, you should still seek treatment as soon as possible. A broken tooth could leave the inner pulp exposed — a situation that left untreated could lead to eventual tooth loss.
Traumatic injuries to the mouth can have serious consequences for your long-term dental health. With our consultation and treatment efforts, we can help you save an injured tooth.
If you would like more information on caring for dental injuries, please contact us or schedule an appointment for a consultation. You can also learn more about this topic by reading the Dear Doctor magazine article "The Field-Side Guide to Dental Injuries."
By Gallery Dental
August 14, 2013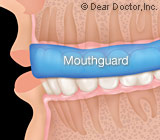 Whether you are a serious or "weekend" athlete, you know the importance of protecting yourself against injury. While looking after your joints, ligaments and bones may garner most of your attention, you shouldn't neglect looking after your teeth and mouth as well. In fact, there are more than 600,000 emergency room visits each year for sports-related dental injuries. A knocked out tooth could eventually cost you $10,000 to $20,000 in dental treatment during your lifetime.
The best protection is really quite simple — wear a properly-fitted athletic mouthguard. Researchers estimate that mouthguards may prevent more than 200,000 dental injuries annually. Be aware, though — not all mouthguards are alike or provide the same level of protection.
Mouthguards generally fall into three types. Stock mouthguards are the least expensive of the three, and also the least effective at protection. They come in limited sizes and can't be customized to the wearer. "Bite and Boil" mouthguards are made of thermoplastic that becomes pliable when heated (as when boiled in water). In this state the mouthguard can be pressed into the wearer's teeth, which hardens to that fit once the thermoplastic cools. However, the fit isn't exact and they don't always cover the back teeth. Also during the heat of competition, the mouthguard softens and loses some of its stability and protection.
While more expensive than the other two types, a custom-fitted mouthguard made by a dentist provides the best level of protection. Made of a tear-resistant material, they are more comfortable to wear than the other types and cover more of the interior of the wearer's mouth.
A properly fitted and worn mouthguard protects the mouth and jaw area in a number of ways. It cushions the soft tissue of the lips and gums from cuts and abrasions caused by contact with sharp teeth surfaces after an impact. It absorbs and distributes forces generated in an impact that can cause tooth loss or even jaw fracture, and also cushions the jaw joint (TMJ) to reduce the likelihood of dislocation or other trauma.
A custom-fitted mouthguard can cost hundreds of dollars, but that price is relatively small compared with the physical, emotional and financial price you'll pay for an injury. This investment in your oral health is well worth it.
If you would like more information on the use of athletic mouthguards, contact us or schedule an appointment for a consultation. You can also learn more about this topic by reading the Dear Doctor magazine article "Athletic Mouthguards."
By Gallery Dental
November 20, 2011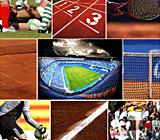 No one participates in sports or recreational activities with the goal of oral or facial injury. However, the facts reveal two things: sports injuries are the number one cause, impacting thousands of adults and children annually and many of them can be prevented or at least minimized with education and the use of a properly fitted professional mouthguard.
In addition to the obvious negative of the physical injury to the mouth and face, oral-facial injuries can also be both emotional and psychological. And while these injuries can occur due to a multitude of reasons, a recent study found that approximately 25% occur while playing sports. The following poignant facts should raise your awareness of dental injuries.
Did you know…?
On average, 22,000 dental injuries occur annually in children under the age of 18.
Outdoor activities and products are associated with the largest number of dental injuries to baby (primary) teeth in children aged 7 to 12 with 50% of these incidents related to bicycle accidents.
Outdoor activities and products are also associated with the largest number of dental injuries to permanent teeth in adolescents aged 13 to 17.
Of all sports, baseball and basketball consistently produce the largest number of dental injuries each year.
Over 80% of all dental injuries involve the upper front teeth.
Age, gender, condition and position of the teeth, as well as the type of sport being played are all key risk factors associated with the likelihood of experiencing a sports injury.
Studies show that teenage boys involved in contact sports, collision sports, and high-velocity non-contact sports are at the highest risks for dental injuries.
Young girls are starting to participate in many of these same sports, and thus their risks for injuries are climbing.
Home furniture is the main culprit in over 50% of the dental injuries in children under the age of 7.
We encourage you to take a moment to assess your own as well as your family's risk of dental injury and to think about how you can treat and prevent them. To learn more, read the Dear Doctor article, "An Introduction To Sports Injuries & Dentistry." Or, feel free to contact us to discuss your questions or to schedule a consultation.