My Blog
Posts for: February, 2012
By Gallery Dental
February 16, 2012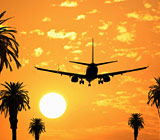 Planning a dream trip is something many people spend weeks, months or even years doing prior to their departure. However, in all of their excitement, they often forget about preparing for any "what if" dental emergencies that could occur while on the road. This is especially important if the trip will be overseas where you could face language barriers in addition to the concerns of finding qualified dental professionals you feel comfortable with treating an emergency.
The first and most important step you can take prior to departure is a proactive one: schedule an appointment with us for a thorough exam. (You should also do the same and schedule an appointment with your physician concerning your general health.) During this visit, be sure to let us know about your travel plans, where you will be going and what you will be doing so that we can ensure you are best prepared for your trip. For example, if you will be trying some new or high-impact activities, you may need a mouthguard to protect your teeth. Also, have any dental problems taken care of prior to traveling because pressure changes, especially during air travel, can cause pain in an untreated tooth.
As for seeking safe emergency dental care while you're traveling, here are some tips:
Be sure to carry your travel information with you at all times, including the names and phone numbers of organizations to contact in case of a dental or medical emergency.
Some good sources to contact in an emergency are:

Friends or relatives that you are visiting in the area
A local hotel concierge
If traveling overseas, Americans living in the area or American military personnel; The International Association For Medical Assistance To Travelers, a network of doctor and medical institutions around the world (www.iamat.org; 716-754-4883); American Consulate or American Embassy in the country you are visiting; or if in Europe, the American Dental Society of Europe (ADSE; www.adse.co.uk; Phone: 011 44 141 331 0088)
And be sure to take our address with you on your trip. We would love to receive a postcard from you while you're traveling!
By Gallery Dental
February 08, 2012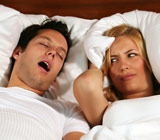 If you wake yourself by snoring or have been told by others that you snore, you should share this fact with us during your next visit. Why? Many people are shocked to learn that their dentist is a vital resource for treating snoring and Obstructive Sleep Apnea (OSA), a condition that occurs when the upper airway (back of your throat) is blocked or obstructed causing significant airflow disruption or even no airflow whatsoever for 10 seconds or more.
Self Test For Sleep Apnea
While your responses to the following questions are not a diagnosis for OSA, they can be warning signs that you may have OSA or another condition that is impacting your sleep.
Are you a loud habitual snorer?
Has anyone ever witnessed you holding your breath, gasping for air or even choking while asleep?
Do you regularly feel un-refreshed or tired even after waking from eight or more hours of sleep?
Do you find yourself easily falling asleep throughout your day at work or at home?
Do you suffer from poor concentration or judgment, memory loss, irritability and/or depression from lack of sleep?
Are you 15 pounds over the normal weight range for your height and/or does you neck measure more than 17 inches around if you are male and 16 inches if you are female?
If you answered, "yes" to any of the above questions, you should share your responses to all of these questions with both your physician and us so that you can receive a thorough examination to address your sleep concerns. And if you are diagnosed with OSA, we can help with specific oral treatment options that may work best for you.
Learn More
Learn more about the signs, symptoms, and treatment options when you read "Snoring & Sleep Apnea." Contact us today to discuss your questions or to schedule a consultation.